Pop Politique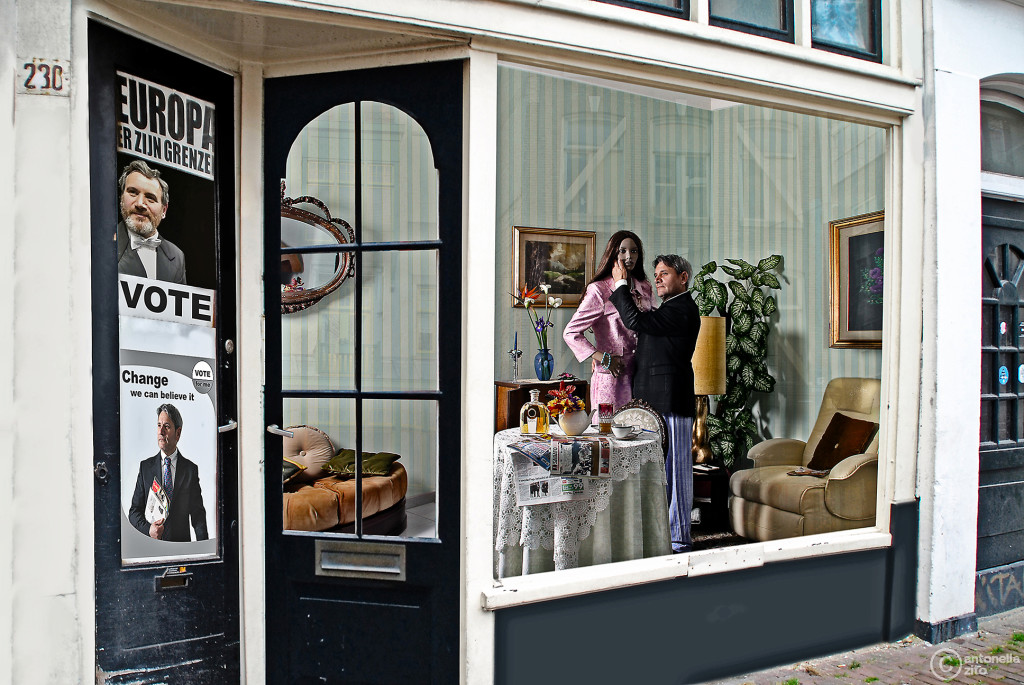 ita_ La Pop politique, è il modo attuale di comunicare la politica.
La televisione e i social network hanno scoperto che la politica fa audience, e i politici possono raggiungere l'ampio pubblico adeguandosi alle logiche dello spettacolo.
Personaggi e storie della politica, generalmente lontani dalla quotidianità della gente, si trasformano in elementi familiari, oggetti di curiosità e interesse che divertono il pubblico, proprio come quelli che appartengono al mondo dello spettacolo.
Informazione e intrattenimento, politica e cultura popolare, comico e serio, reale e surreale, si fondono in un nuovo connubio espressivo.
eng_ Pop Politique is the current way of communicating politics.
Television and social media have discovered that politics increases ratings and politicians can reach a wider audience adapting to the logistics of the show.
Characters and stories of politicians which are generally far removed from the everyday life of people are transformed into familiar events, objects of curiosity that amuse the audience just as those do in the world of show business.
Information, entertainment, politics and popular culture both comical and serious, real and surreal merge into a new expressive combination.