I colori dell'anima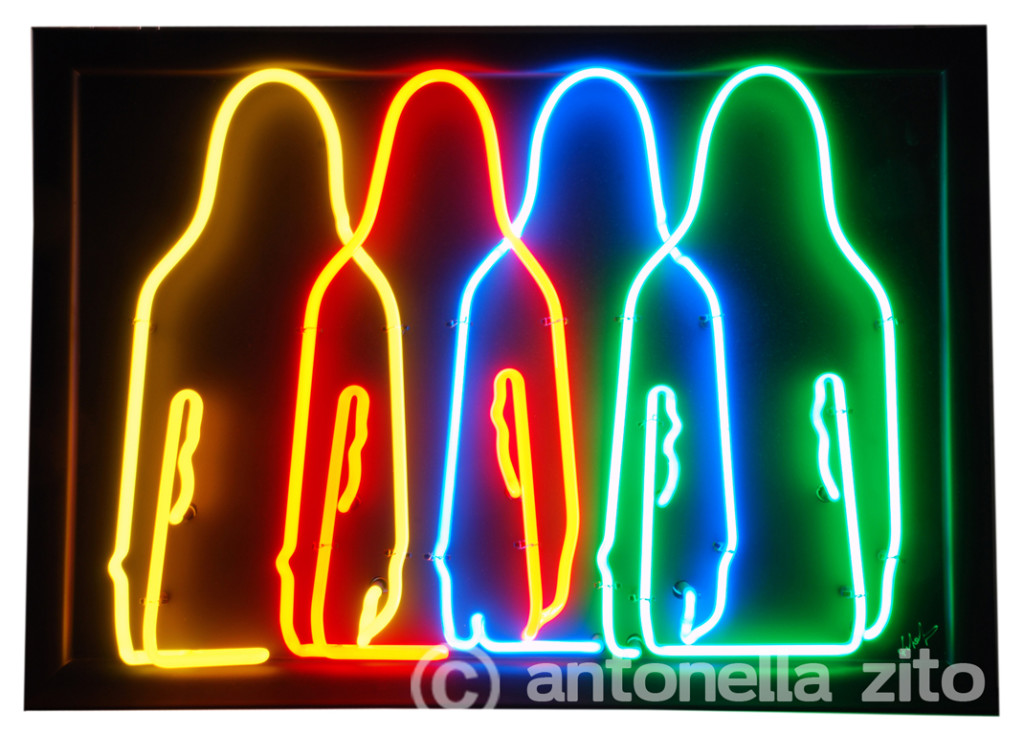 ita_Il principio ispiratore della ricerca artistica, nella ideazione e realizzazione dell'opera, parte dall'analisi introspettiva dei vari stati d'animo che ogni essere umano manifesta secondo i momenti e gli eventi di vita. Nello specifico, gli stati d'animo che attraversano la nostra esistenza sono rappresentati con colori diversi, che esprimono un significato psicologico.
I colori caldi, come giallo e arancione si contrappongono ai colori freddi come il verde e il blu, vengono mescolati, fusi, perché le sfaccettature dell'anima sono così complesse, che spesso siamo in "contrapposizione con noi stessi".
eng_The guiding principle of artistic research , in the design and construction work, the introspective analysis of the various states of mind that every human being manifested according to the moments and events of life. In fact, his wealth, purity, tenderness, nobility, materialize in a strong inner light that shines the person of his own light . In particular the states of mind that permeate our existence are represented with different colors, which express a psychological meaning.